TRAINING
---
The smeSpire Training Platform (coming soon)
The training material of each seminar, as well as other training material which is currently being finalized, will be soon available also in the smeSpire training platform.
Accessing this training material the smeSpire network members will be enabled to build their self-customised learning paths, coherently with the vocational training curricula already developed by smeSpire and based on a series of Job Profiles and Business Process related to INSPIRE implementations.
---
smeSpire (INSPIRE) seminars programme 2013 – 2014
Training in one of the main pillars of smeSpire, as it allow the SMEs Community to acquire knowledge and skill on INSPIRE and all the related implementation issues.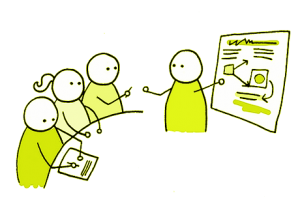 In the frame of the smeSpire training initiatives, Spatial Applications Division of KU Leuven (SADL) just launched an intense program of seminars (introduction, advanced and innovation seminars), which will take place in Leuven from Autumn 2013 to Spring 2014, the first of them the 21st of October.
The full program, together with the registration to each single seminar, are available by clicking the below buttons
Registration for the SEMINARS that take place from October – December 2013 is now open!
---
National INSPIRE Knowledge exchange events
  Italy
the Italian events are organized as webinars grouping together public authorities and private companies to discuss about schema transformations, at local level.
More information here.