Report on the smeSpire business mission to Shanghai.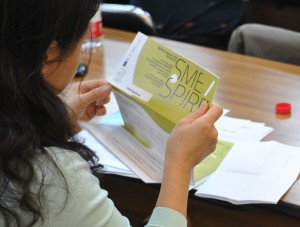 During 3-days of intense business meetings and thanks to the impeccable organization of EBPC  (European Business Promotion Center), concrete steps have been done to explore further collaboration scenarios between the smeSpire network members (present and future) and the potential Chinese institutional partners (National and Local Authorities, SMEs associations, Universities, Research Centers), coherently with the MoU signed by smeSpire and EBPC at the end of July.
The main outcomes of the mission are summarized in a report available for download.
---
Mission gallery