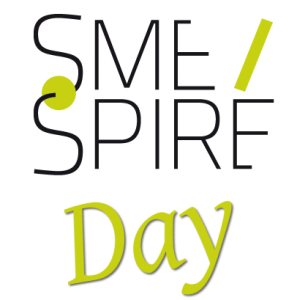 smeSpire Day Germany scheduled for February 21st, 2014.
The event will take place at the GIS-Lab of the Munich Technical University (TUM), campus Weihenstephan, in Freising, Germany. It shall be hosted by Prof. Schaller UmweltConsult (PSU) and Esri Deutschland. During the event, the smeSpire project will be presented, as well as ArcGIS for INSPIRE and best-practice examples to inspire the participants to develop profitable business opportunities. Invitations have been sent out to the German smeSpire network and non-network Geo-ICT SMEs in the country.
Workshop Practical Knowledge SDI in Frankfurt am Main
The workshop on "Practical Knowledge SDI" with a focus on INSPIRE will take place on 24 and 25 February 2014 at the University of Applied Sciences Frankfurt am Main. Participants will get a practical introduction to the GDI-DE test suite.  The program can be viewed here.
ArcGIS for INSPIRE latest version released
ArcGIS for INSPIRE 10.2.1 was released together with esri core products latest version (ArcGIS for Desktop 10.2.1 and ArcGIS for Server 10.2.1).
---